Ethiopia: The birthplace of all coffee
Ethiopia holds a very special place in our heart. All coffee comes from the original strain in Ethiopia; in fact: if not for espionage and smuggling, Ethiopia might still be the only place you could get coffee.
Ethiopian beans have a wide variety due to the range of micro-climates that exist. You can enjoy a bright and citrusy Sidamo, a floral Yirgacheffe, rich and full-bodied Harrar, sweet and spicy Limu, and an almost tropical and smooth Jimma.
The coffee ceremony is woven into the very fabric of the culture, being offered coffee is not an instant affair. Ethiopia's connection to coffee is summed up with their popular proverbs, "buna dabo naw" or "coffee is our bread."
Not only is Ethiopia the birthplace of coffee but it's also the birthplace of our inspiration for Laughing Man Coffee. In 2009 Hugh and Deb traveled to Kochere Ethiopia as global ambassadors for World Vision Australia. It was there Hugh met a coffee farmer named Dukale. He was growing delicious coffee and with the use of some simple technology had zero carbon footprint. Hugh worked with Dukale on the farm, planted some coffee trees named after his children (Ava and Oscar) and spent time with his family and community. He was so moved by Dukale's spirit, leadership and laughter and realized that there are coffee farmers communities like Dukale around the world whose story needs to be told and more importantly whose coffee needs to be tasted. Hugh promised Dukale he would help and Laughing Man was born.
Our early work was limited as we were just starting out. We focused on mainly buying coffee from Dukale and his co-op. Over the years we were able to help with donations that went to various needs of the community which ranged from healthcare to education to coffee processing equipment. We did make a gift to Dukale directly of two cows, one for milk and one for work. This we decide on by Dukale and World Vision as culturally appropriate.
Over the course of 5 years we were able to record the birth and growth of Laughing Man Coffee, from Hugh's promise to Dukale to the opening of Laughing Man Coffee. This was made into a feature length documentary called Dukale's Dream.
Colombia
When you think of coffee you can't help but think of Colombia, and within Colombia no region is more productive than Huila. Huila coffees make frequent appearances at The Cup of Excellence, they are loved by baristas, cafe owners and traders for their bright, sweet, fruity and caramel profile. You will not find sweeter, more welcoming people than these coffee farmers.
Situated between the central and eastern ranges of the Andes, this mountainous area is 12,000-18,000 meters above sea level. You will often see farmers scaling the mountainside to pick the coffee cherries. They do it with dedication and love and inspire us to do our best for them.
145 Homes and Counting
The Laughing Man Foundation has an ongoing partnership with COOCENTRAL and Fair Trade USA to create programs to support coffee farming communities in this region. COOCENTRAL has 3,116 farmer members, 36% are women, and they cover a total production area of 11,036 hectares. COOCENTRAL is a large co-op providing coffee farmers loans and financing, technical support. access to coffee markets, education in environmentally sustainable and socially responsible farming as well as social welfare in areas such as education and housing.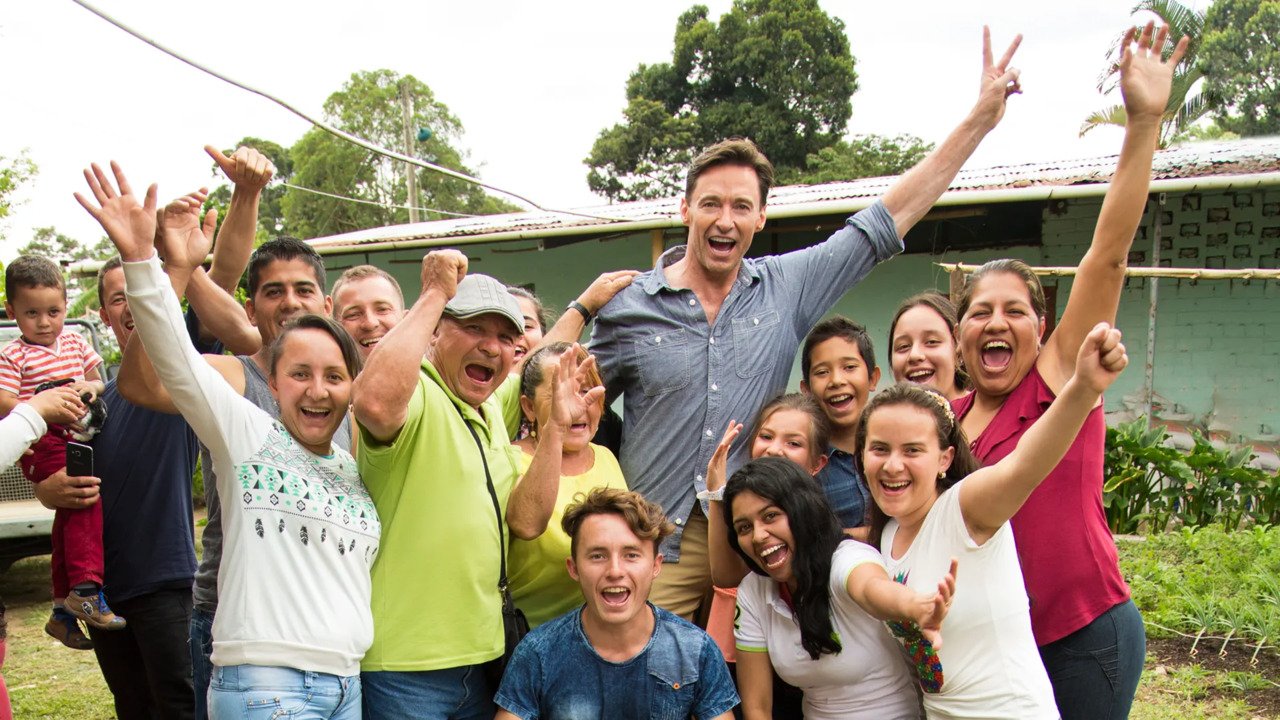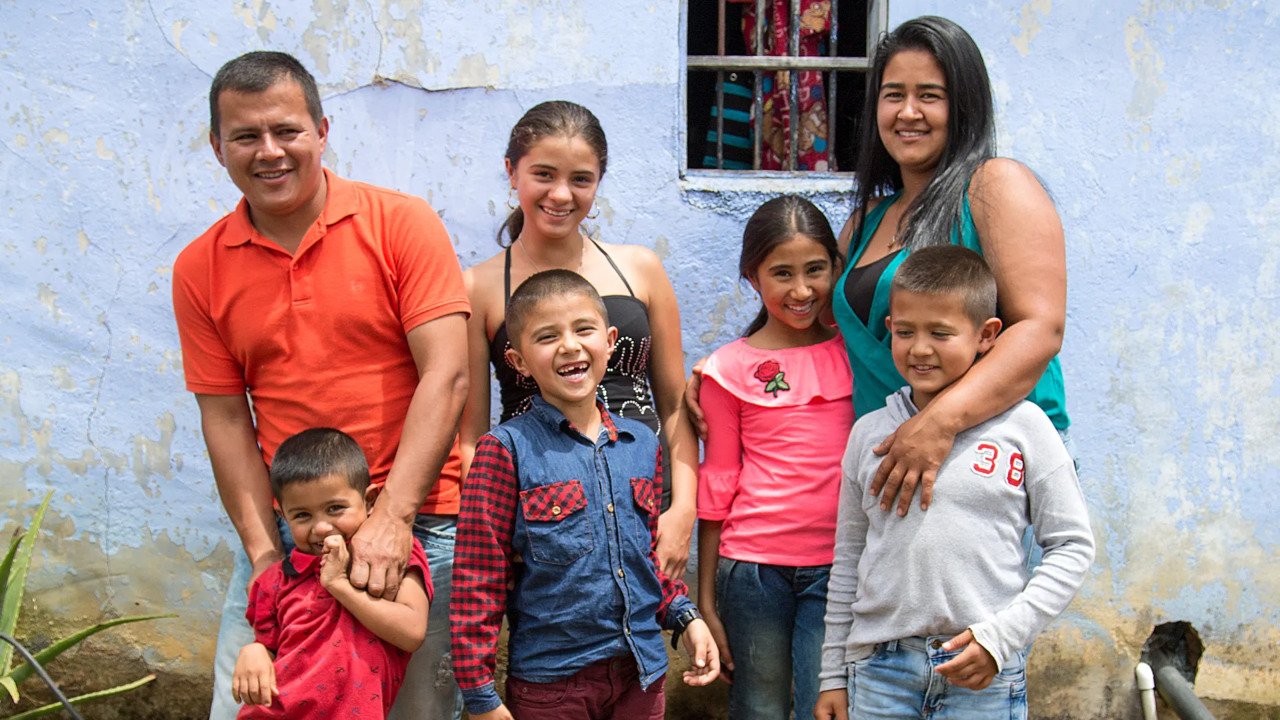 We provided 145 major home renovation projects for families in the coffee farming community and have an additional 29 on the way. This included plumbing, roofs, kitchens, flooring, windows, water storage tanks, electricity, additions for growing families and even some entirely new homes.
Coffee is a family business and we want to work with programs that give something back to the whole family. Our commitment there has focused on improving housing and education for the farming families.
104 Scholarships and Counting
In line with the Laughing Man Foundation's mission, we have offered 104 scholarships to date to children of coffee farming families and members of the community. Currently 58% of our scholarships have been awarded to women and 42% to men. We feel strongly that education is the key to improved economic conditions and opportunity for future generations.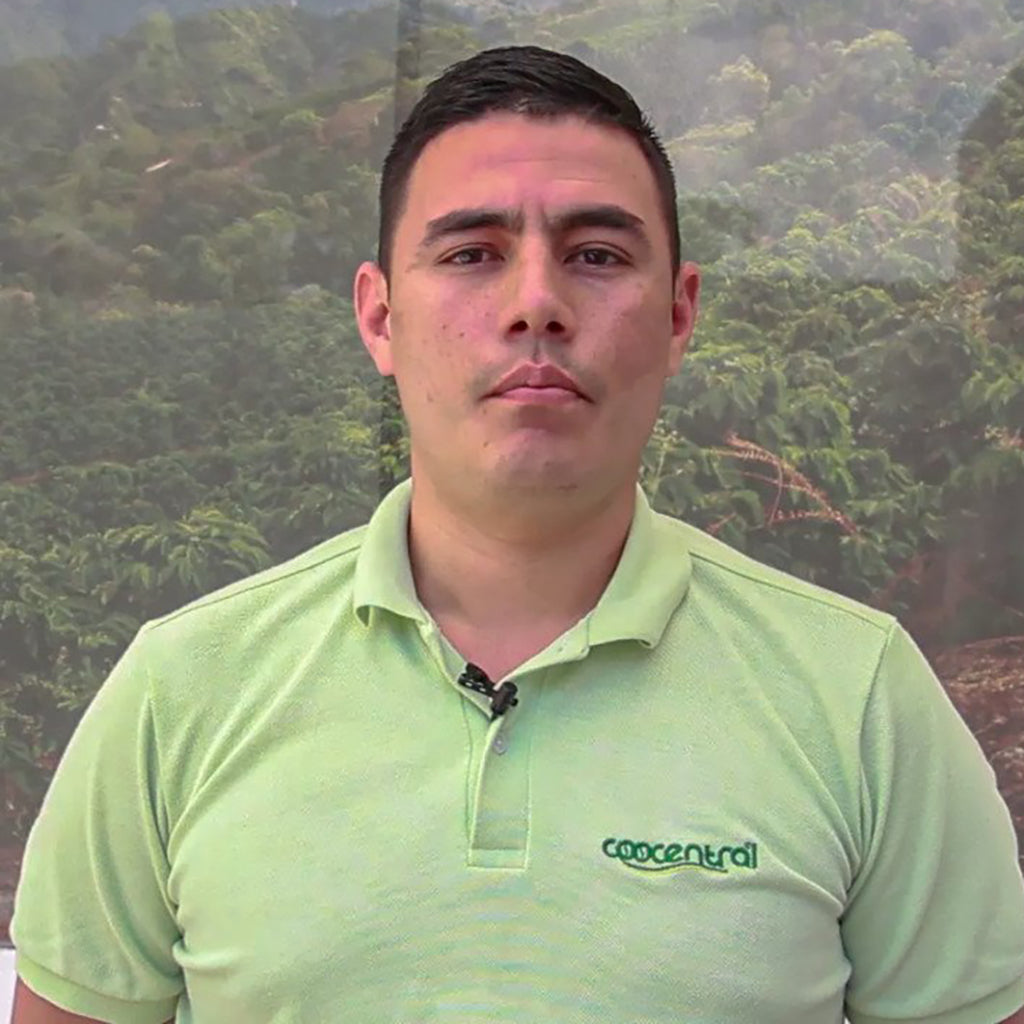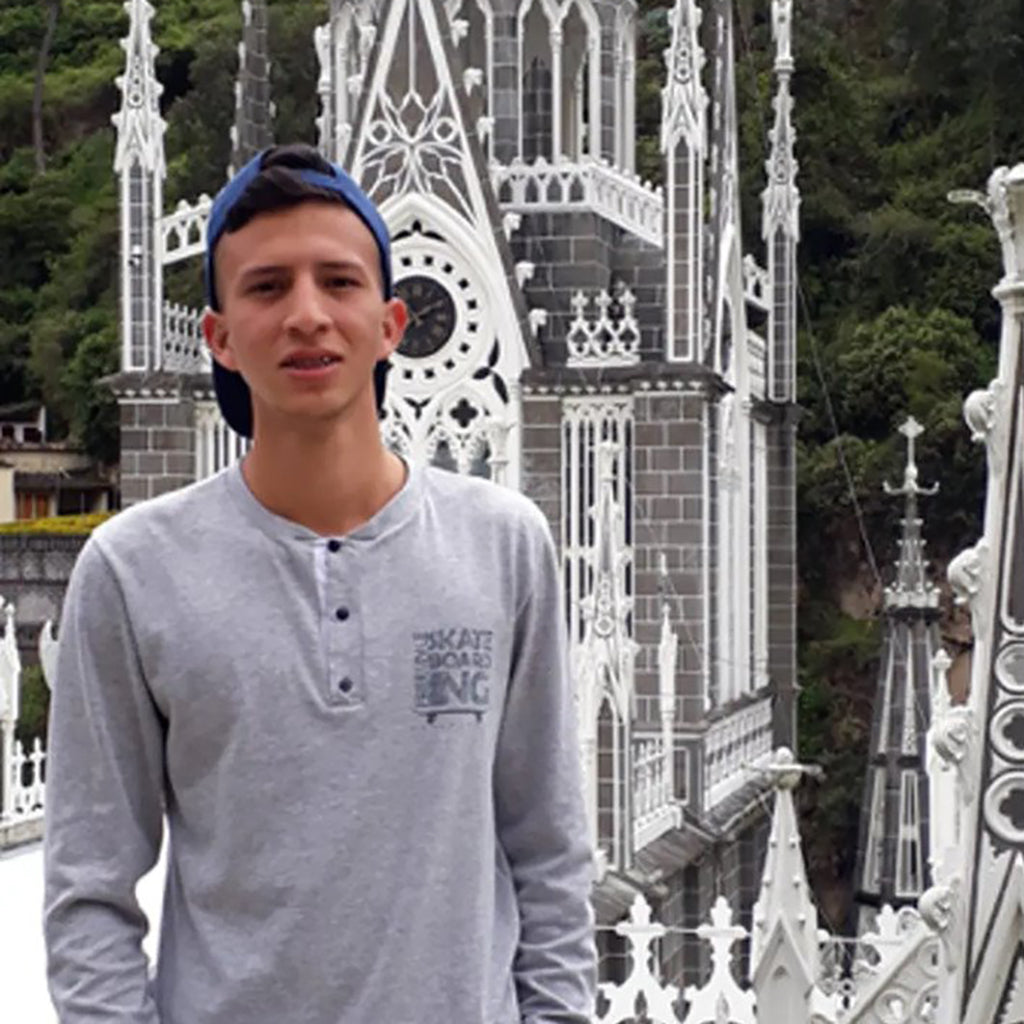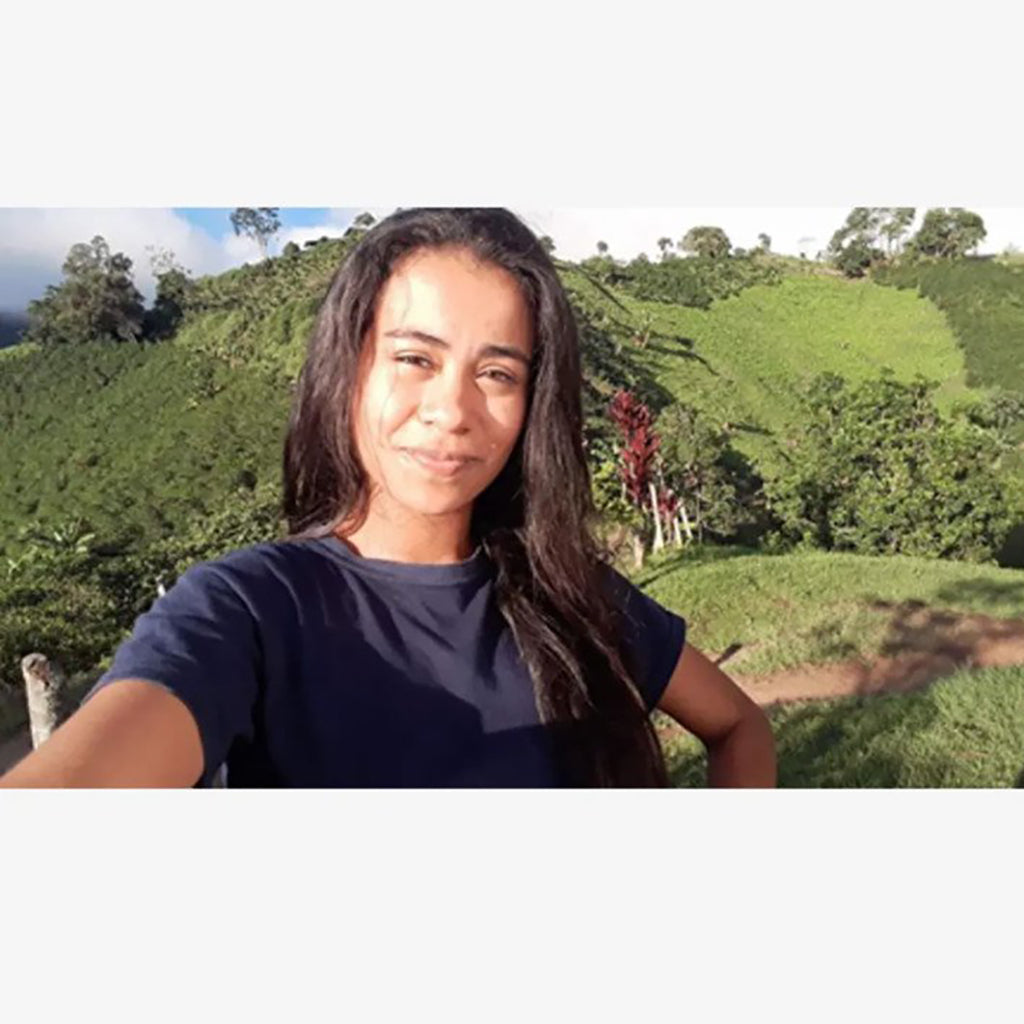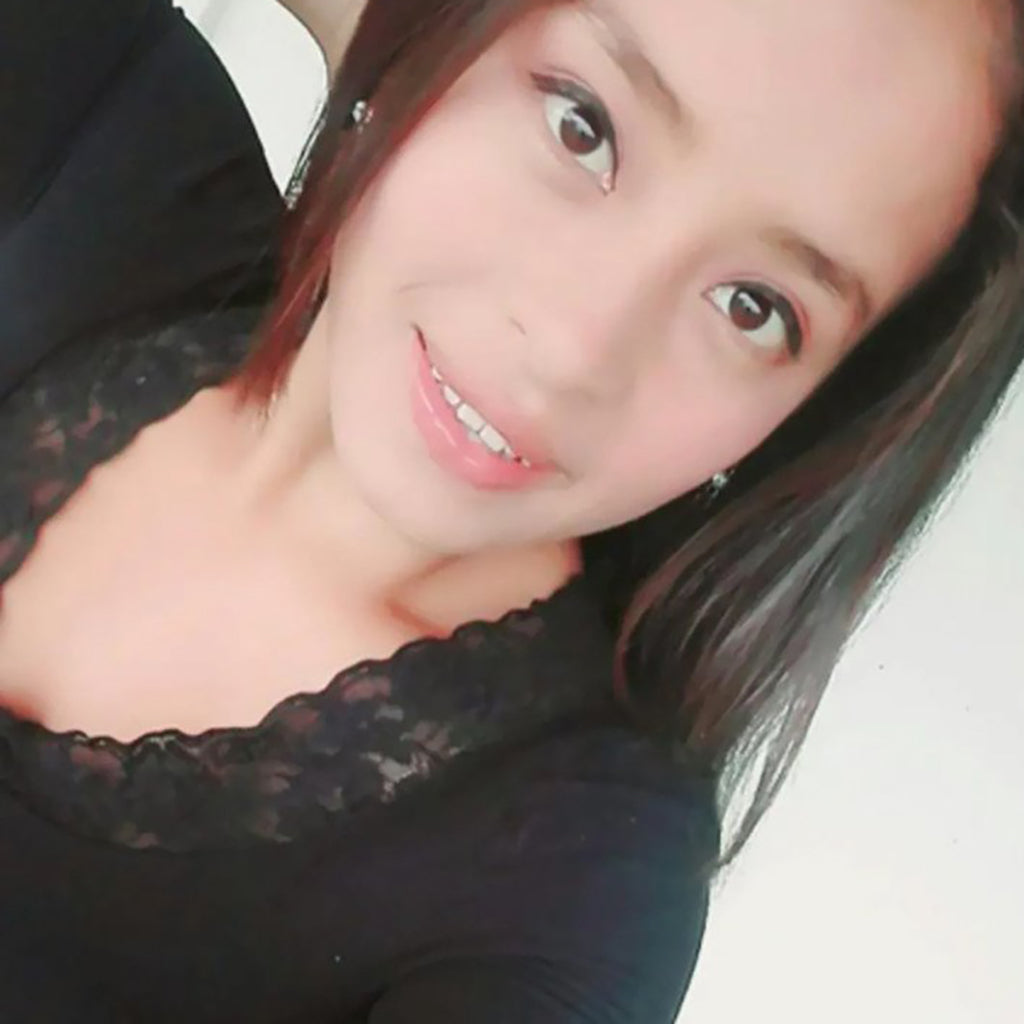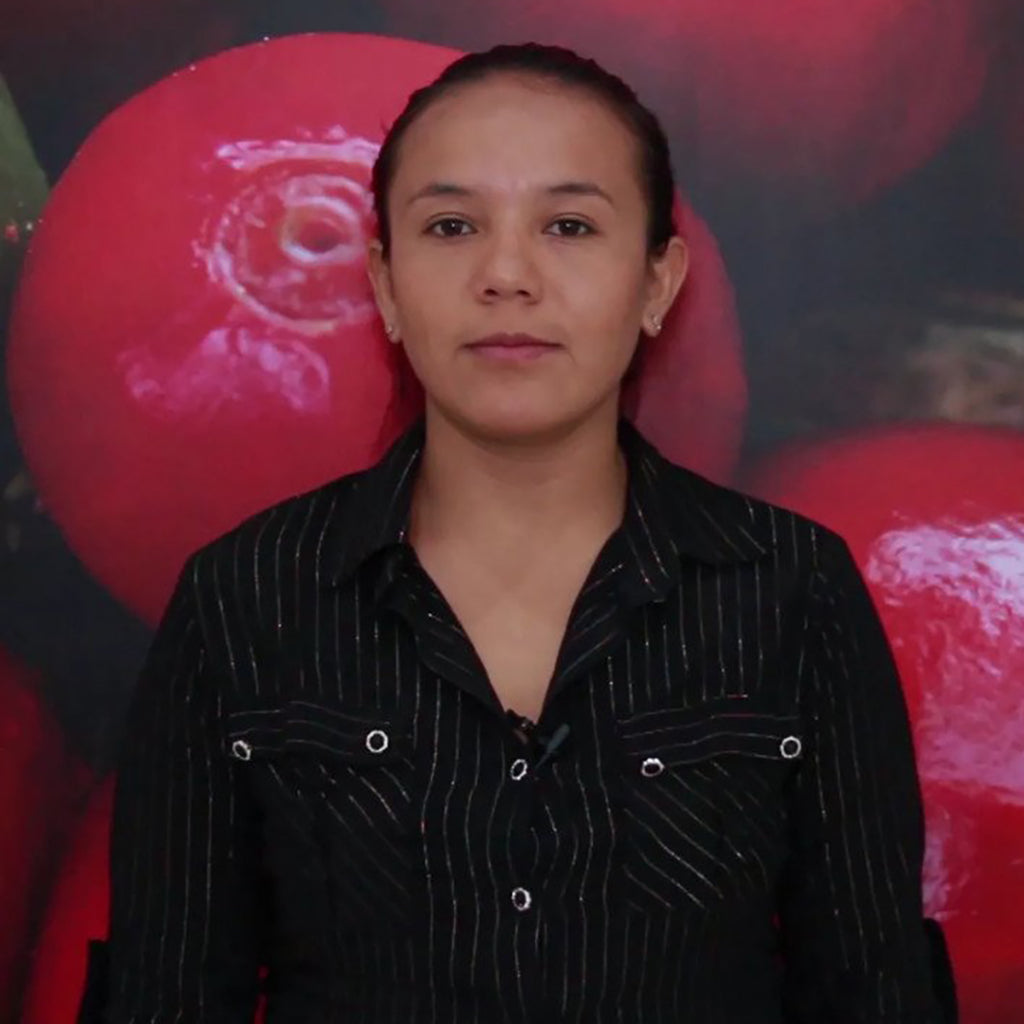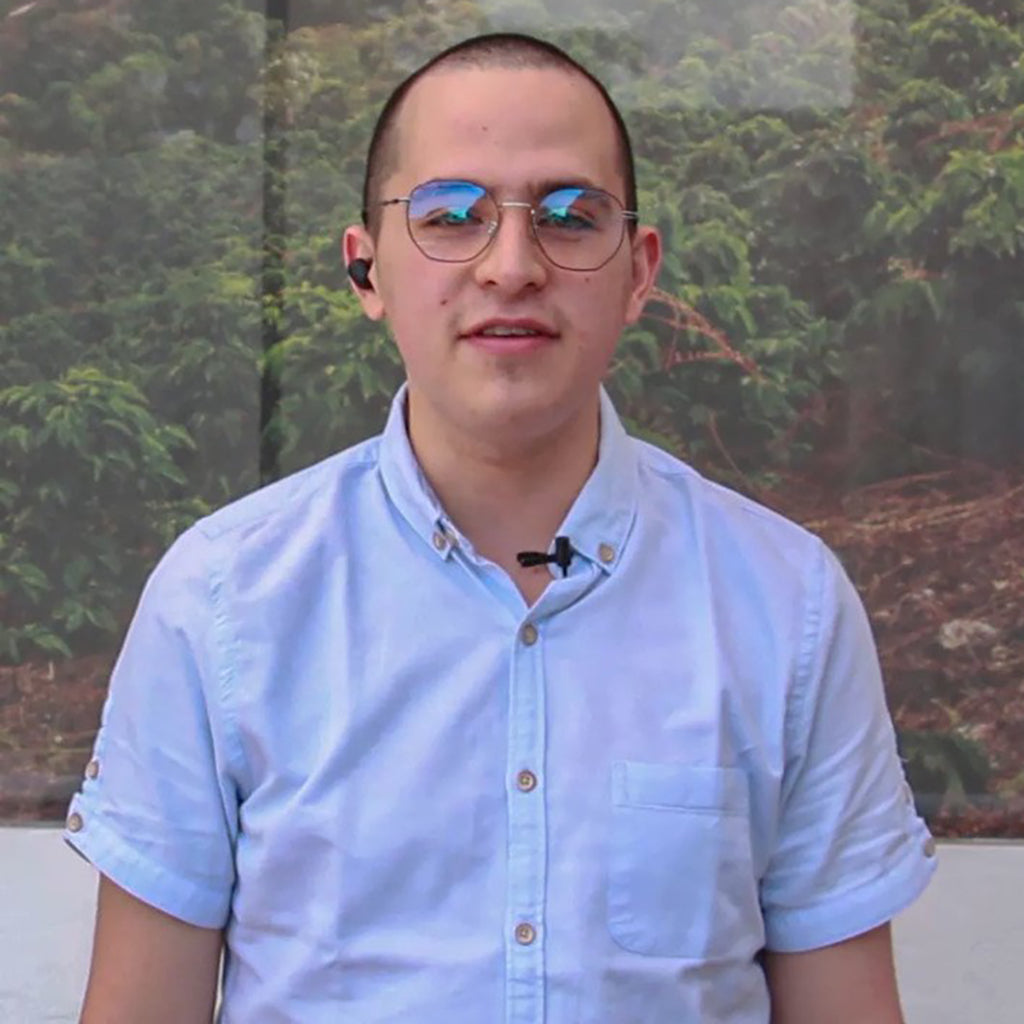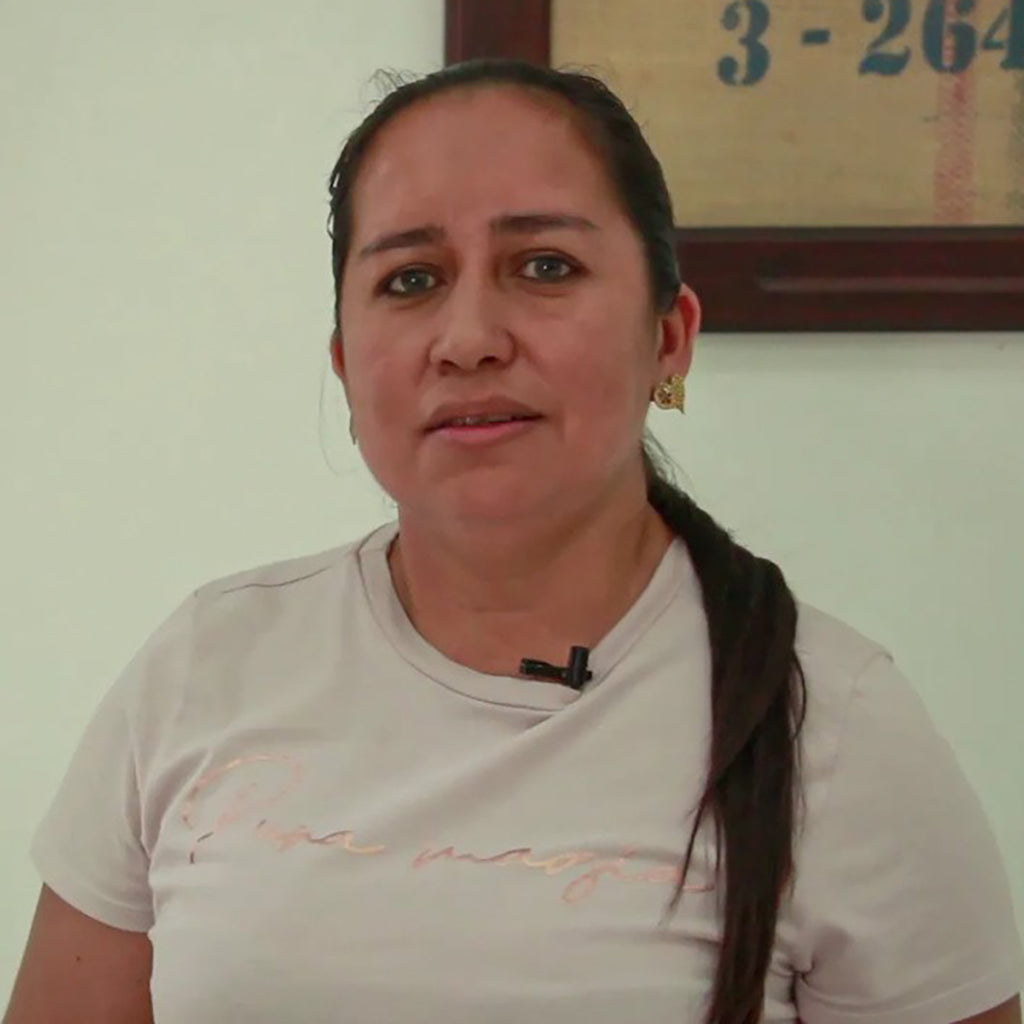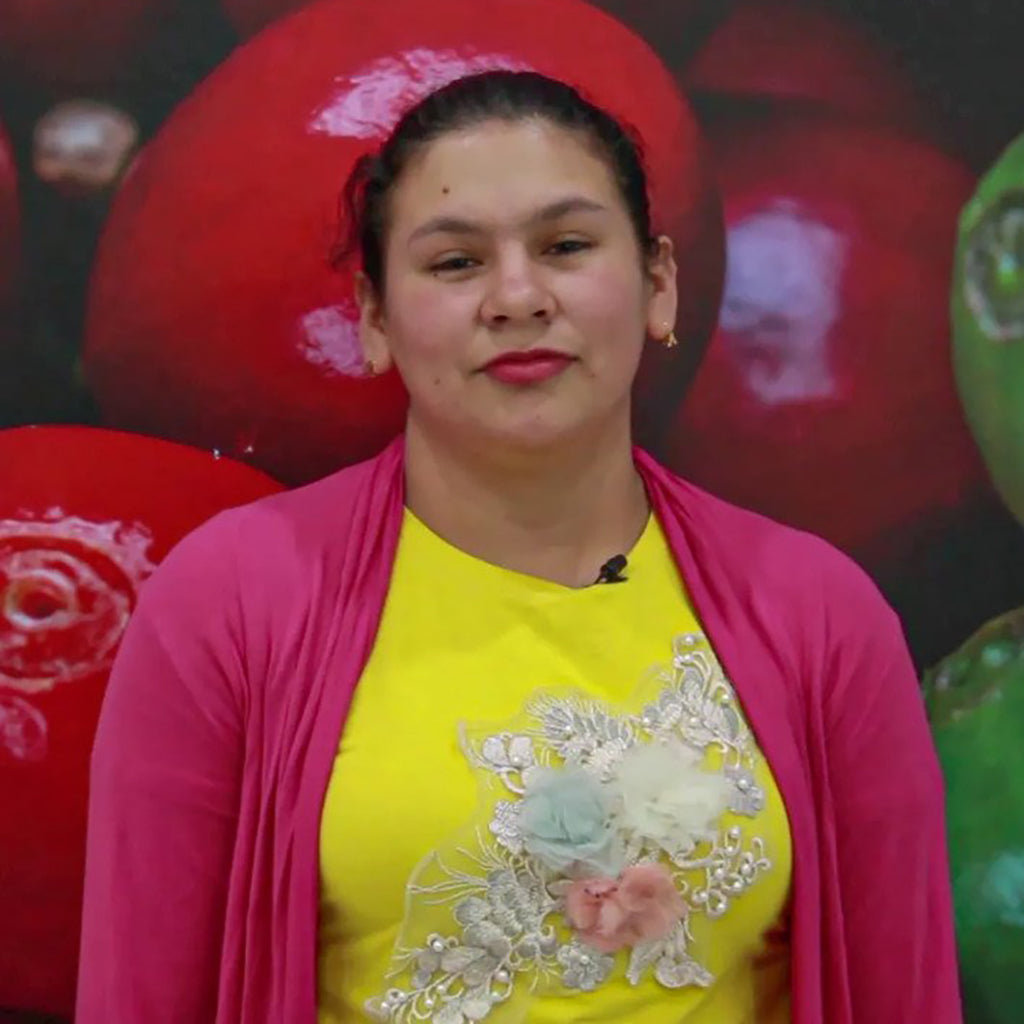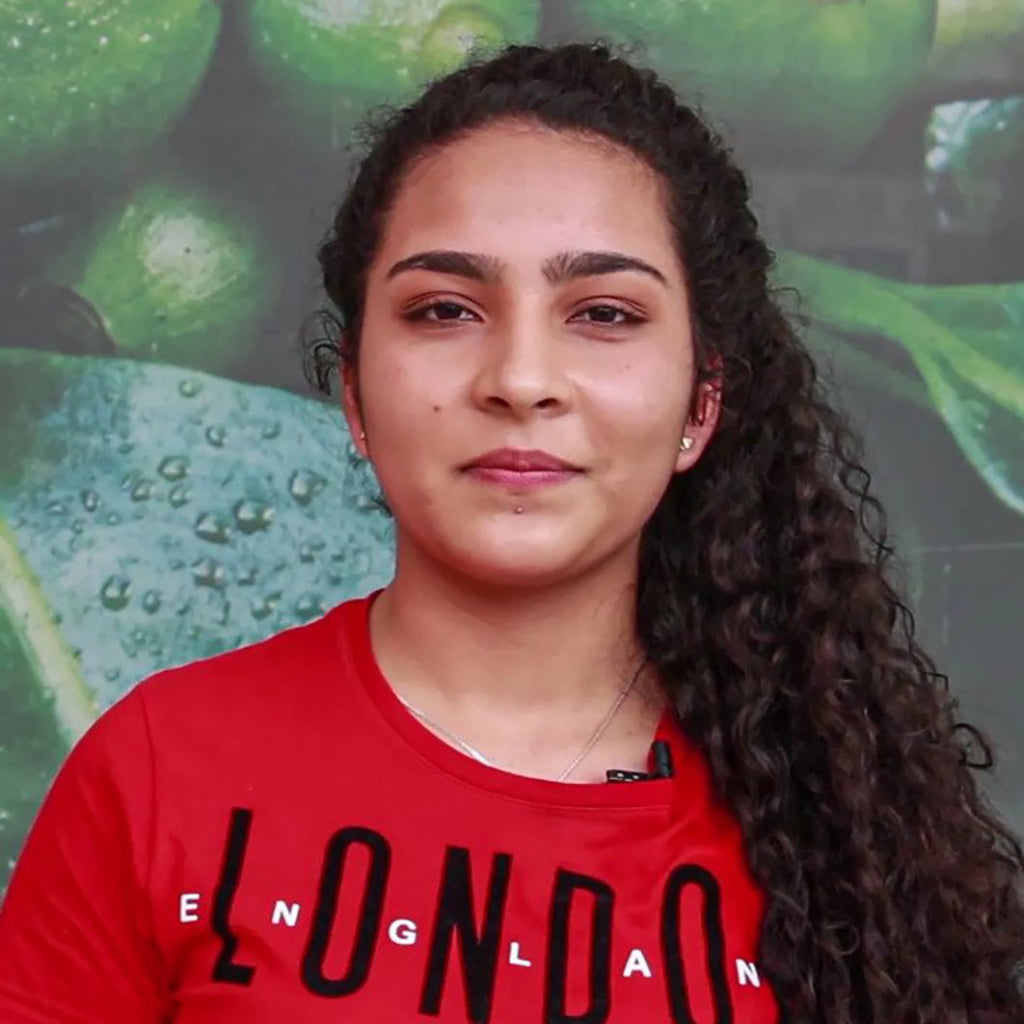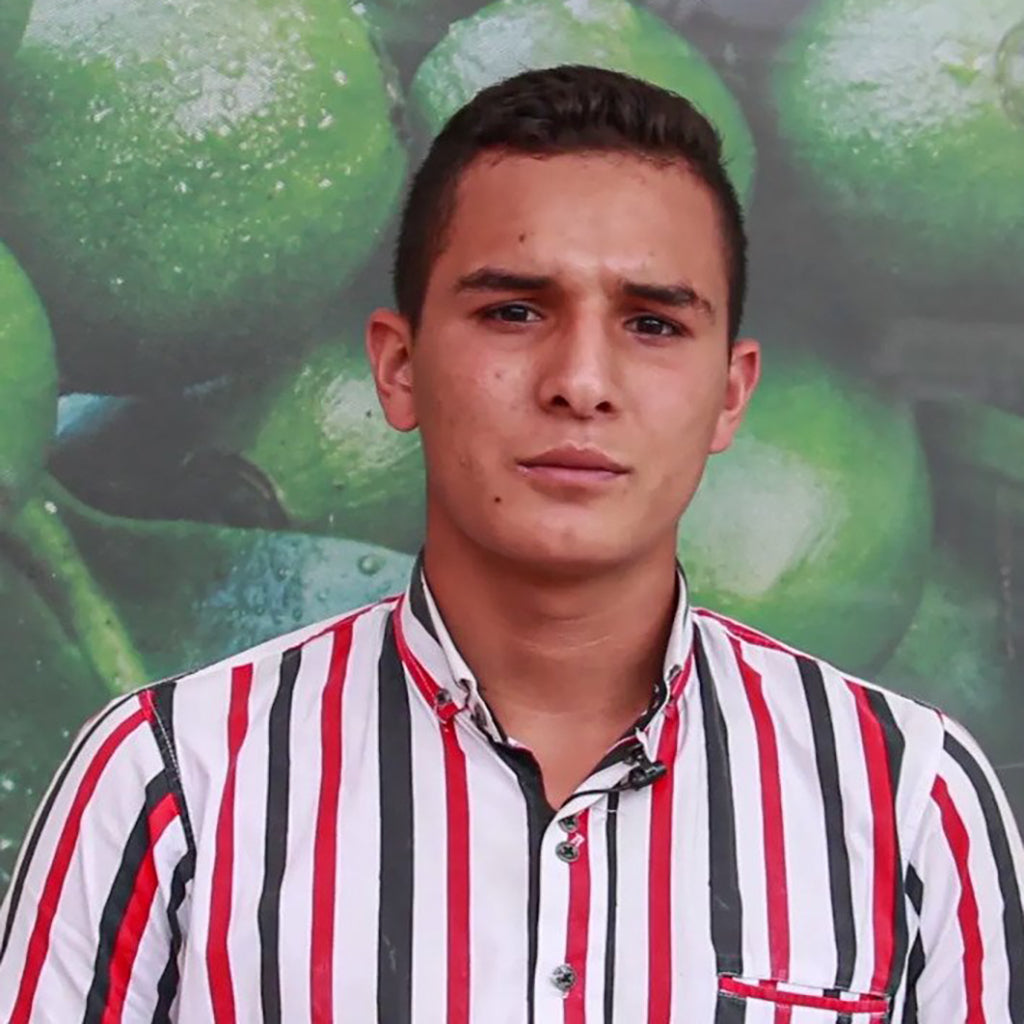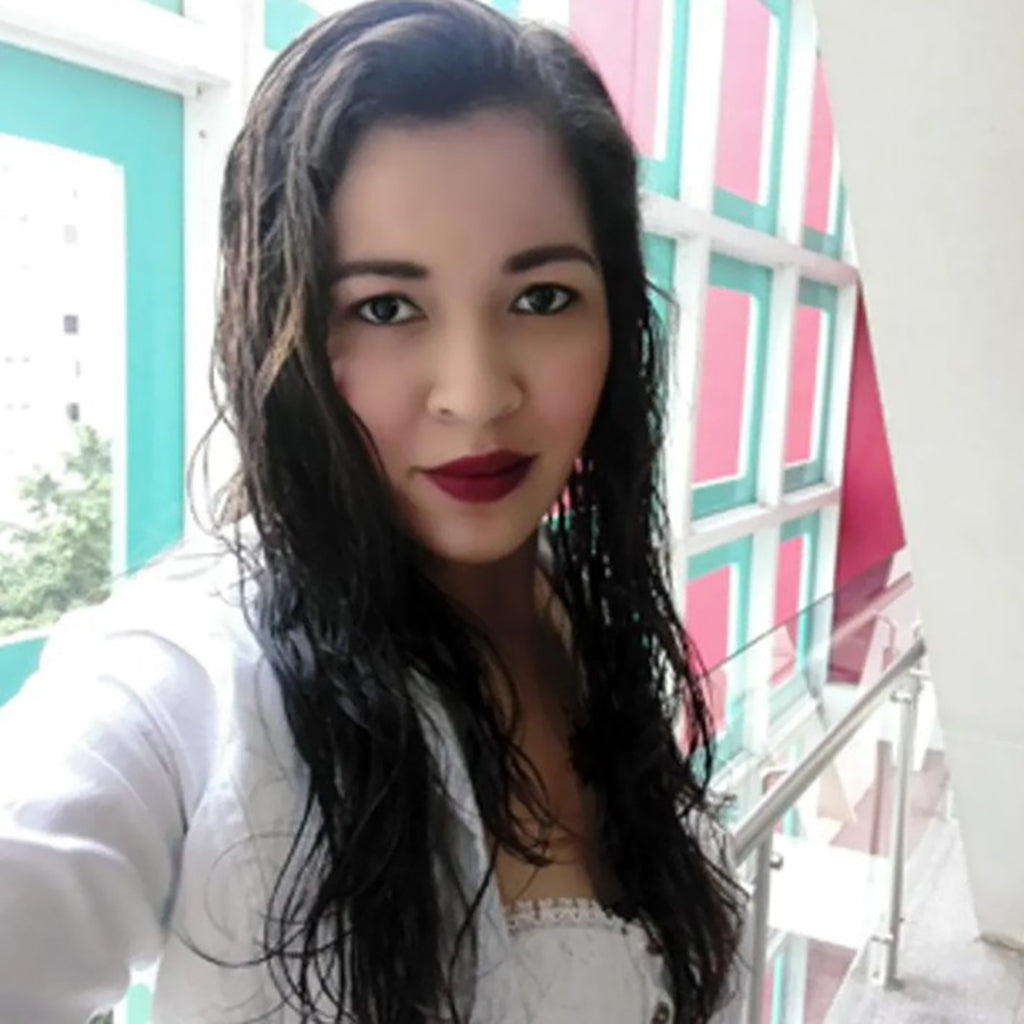 "My father is farmer. Previously, I graduated from SENA with a degree in Accounting and Finance, and I'm currently my eighth semester studying Public Accounting. First, I'm thankful for the opportunity to work at this great company [COOCENTRAL], I'm also grateful to the Laughing Man Foundation and Fair Trade USA for giving me the opportunity to continue my studies and ultimately apply them I my daily work at COOCENTRAL."
Cesar Andres Oviedo Trujillo
COOCENTRAL Employee
"I am 19 years old, born and raised in the town of Maito, within the municipality of Tarqui. When I finished secondary school, I started thinking about how I could forge a career that benefits coffee growers. Thanks to the student scholarship provided by COOCENTRAL, I am able to pursue a professional degree in agronomy through the distance learning university, and work towards my dream of successfully owning and running a small family farm."
Nicolás Chauz Chavarro
Son of member Jose Tito Chaux Palencia
"I grew up I the municipality of Agrado, and I am currently in my second semester at the local university in the department of Hulia, studying international Business. I am very grateful to COOCENTRAL for the financial support that I allowing me to pursue a professional career and ultimately fulfill my dream of starting my own specialty coffee export company with my family."
Rivaldo Arley Walles Salinas
Son of member Miller Walles Cruz, Alto Granadillo, Mucipiality of Agrado
"I was born and raised in Gigante, a municipality in the Colombian state of Huila. I am 17 years old, and am currently studying at the Universidad of Colombia, Neiva Campus. I am only beginning my first semester at school, with the goal of becoming a lawyer. I hope to be able to finish my schooling within five years, graduating witjh a degree I Human Rights. I want to thank COOCENTRAL, because they gave me an opportunity to study and achieve my goals and become a better person through this higher education path."
Katherine Camacho Mosquera
Daughter of member Kennedy Camacho Trujillo, El Cogollo, Municipality of Gigante
"I grew up in Garzón, in the department of Huila, Colombia. I am studying Agronomy at the local distance learning university. My dream is to be an agronomist, with the goal of starting my own business of agricultural inputs. I want to thank COOCENTRAL for its commitment to the children of coffee farmers in their most formative years."
Karen Yurley Chantre Vargas
Daughter of Member Maria Ruth Vargas Martinez, Los Sauces, Municipality of Gigante
"My father, Bernardo Muñox has been a COOCENTRAL member for over eight years; my mother is Maria Alicia Piedrahita. I am currrently in my seventh semester, working towards my degree in Psychology. My dream is to finish my studies here in Colombia, and then be able to further my studies in another country. I want to give thanks for this opportunity to be able to successfully finish my studies and achieve my dreams."
Edna Mirley Muñoz Piedrahita
"I am a grandson of one of the founding COOCENTRAL members, Eliacid Peralta, and son of the current COOCENTRAL member Felipe Andres Peralta Mancipe. I am currently in my eighth semester of my Systems Engineering degree and I am very grateful to Laughing Man, COOCENTRAL and Fair Trade USA for this benefit that enables me to finish my university studies."
Juan Felipe Peralta Zapata
"My husband is COOCENTRAL member Arcenio Rosas Chavez. I want to thank COOCENTRAL for selecting me to receive this grant. I am studying Social Work at the local university campus, Uniminuto Garzon. For me, it's a privilege to be able to complete my academic studies and say that, thanks to Laughing Man, COOCENTRAL and Fair Trade USA, I achieved my goal."
Magda Gisela Torrente Ramirez
"My father is COOCENTRAL member Luis Ernesto Trujillo. I am prusing my bachelor's degree in Foreign Languages, with an emp[hasis on English, at the Nacional Distance Learning University (UNAD). I want to thank you for helping me with this subsidy so that I can study and start a successful career. Thanks fo the support to be able to achieve my goals."
Maryi Celeste Trujillo Nuñez
"I am astudying Industrial Engineering at Colombia's National Distance Learning University (UNAD). My father is COOCENTRAL memmber Jaimie Joven. When I finish my studies, I hope to start a business and generate employment. I 'm thankful to the Layughing Man Foundation COOCENTRAL, and Fair Trade USA for the opportunity they have provided me with to improve my quality of life and make all my dreams a reality."
Paubla Valentina Joven Motta
"As son of COOCENTRAL member Dario Trujillo Rivas, I'm studying Gastronomy so that I can be a great chef one day and be able to visit and learn many new cultures. I want to thank Laughing Man, COOCENTRAL and Fair Trade USA for giving me the opporunity to make my dreams come true, and make it easier every day to improve myself."
Ruben Dario Trujillo Joven
"My father's name is Misael Barrera, my mother's name is Yenny Zambrano Conta and we live in the rural district of Filo de Ponpeya. Currently, I'm in my first semester studying to eb a nursing assistant. My gal is to finish this degree to later be able to pursue a degree in Medicine. I'm thankful for this opportunity because my dream is coming true.
Yennifer Barrera Zambrano
"I grew up with my coffee-farming family in Zuluaga, a small town outside of Garzón. My goal is to be a respected business administration professional, well-known for my academic excellence and performance. While growing my experience and knowledge base, I hope to achieve further success by starting my own business, improving not only my quality of life, but that of my family as well. I greatly appreciate the support provided by COOCENTRAL towards the completion of my professional studies at the Universidad del Valle. It goes without saying that financial support is essential to fulfilling my dreams."
Yessica Lorena Rios Cardenas
Daughter of member Betty Cárdenas
Partnership in Peru
Peru has both a rich coffee tradition and a culture of communities that help one another. When we were developing the coffee training program we were struck by how the communities pooled resources, shared knowledge and worked together to care for the children so the whole community could fully participate in the program.
Focusing On Women-Led Coops
We know that women can change the economy of a region, and we want to see these coffee farming communities flourish.
That's why our work with Sustainable Harvest in Peru focuses on women-led coops. We want to give these women farmers, who are often the most underserved in the community, the tools they need to succeed. Sustainable Harvest offers essential training on how to yield a better crop, bring it to market and create a viable business. The women farmers from the Chirinos cooperative grow coffees hand-picked by co-op members and their families. They are organic and have developed a world leading composting system called Gaicashi where plagues and pest are controlled naturally without the use of pesticides or herbicides. This coffee is Fair Trade, and Laughing Man is proud to bring these delicious, high quality coffees from the beautiful region to you.
Inspired To Give More
We were especially moved during the pandemic, when these communities were hit particularly hard. Covid-19 hit these communities priorto the harvest, a particularly vulnerable time financially. Livelihoods that were already fragile were in ever greater peril. So when we saw people give the little they had to those with even less, and it has inspired us to give more.
That's why Laughing Man Coffee and Sustainable Harvest quickly pivoted their activities to provide essentials for these communities.
Between food and basic essentials, education in hygiene and PPE supplies, our efforts focused on keeping communities safe and empowered to provide for their families. Proudly, we were able to support 2,008 of people located in remote areas, or those cut off due to travel restrictions, with lifelines of food, PPE, supplies and "Producer Relief Kits".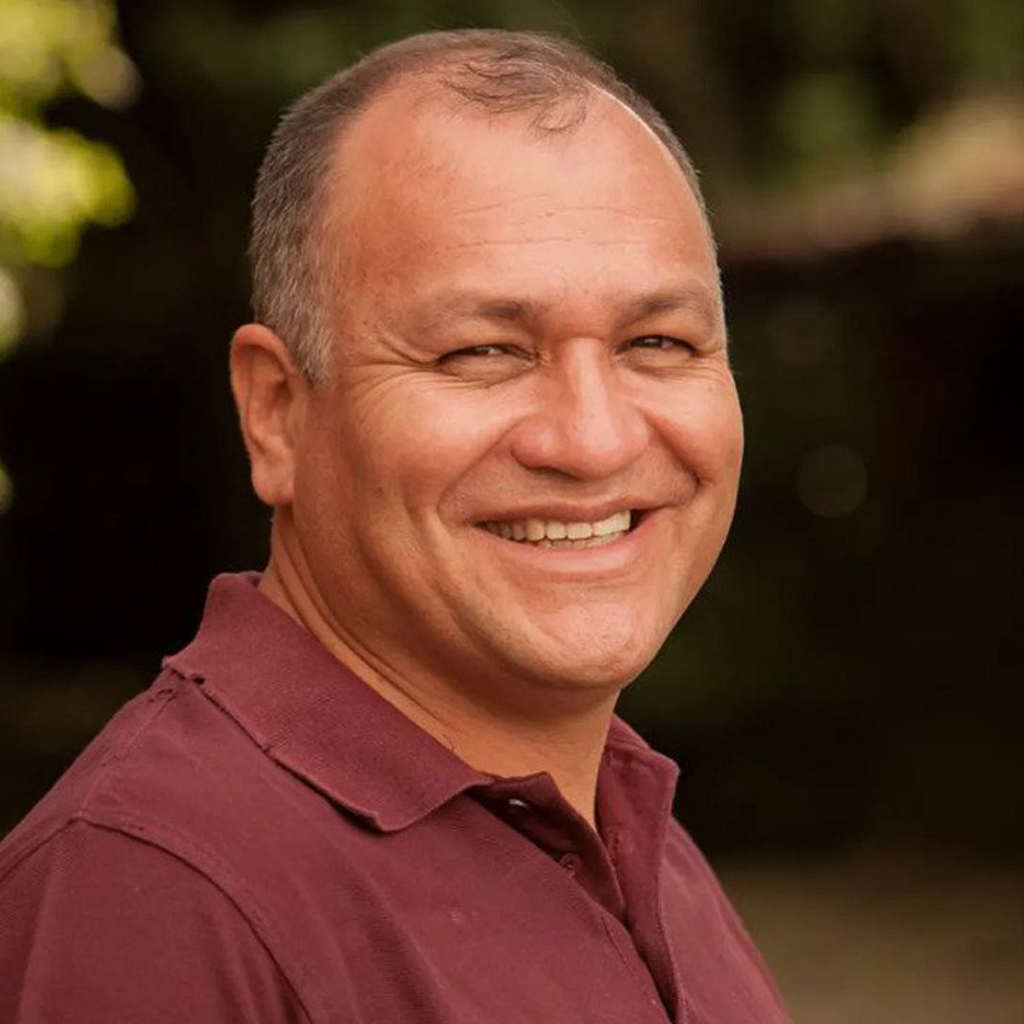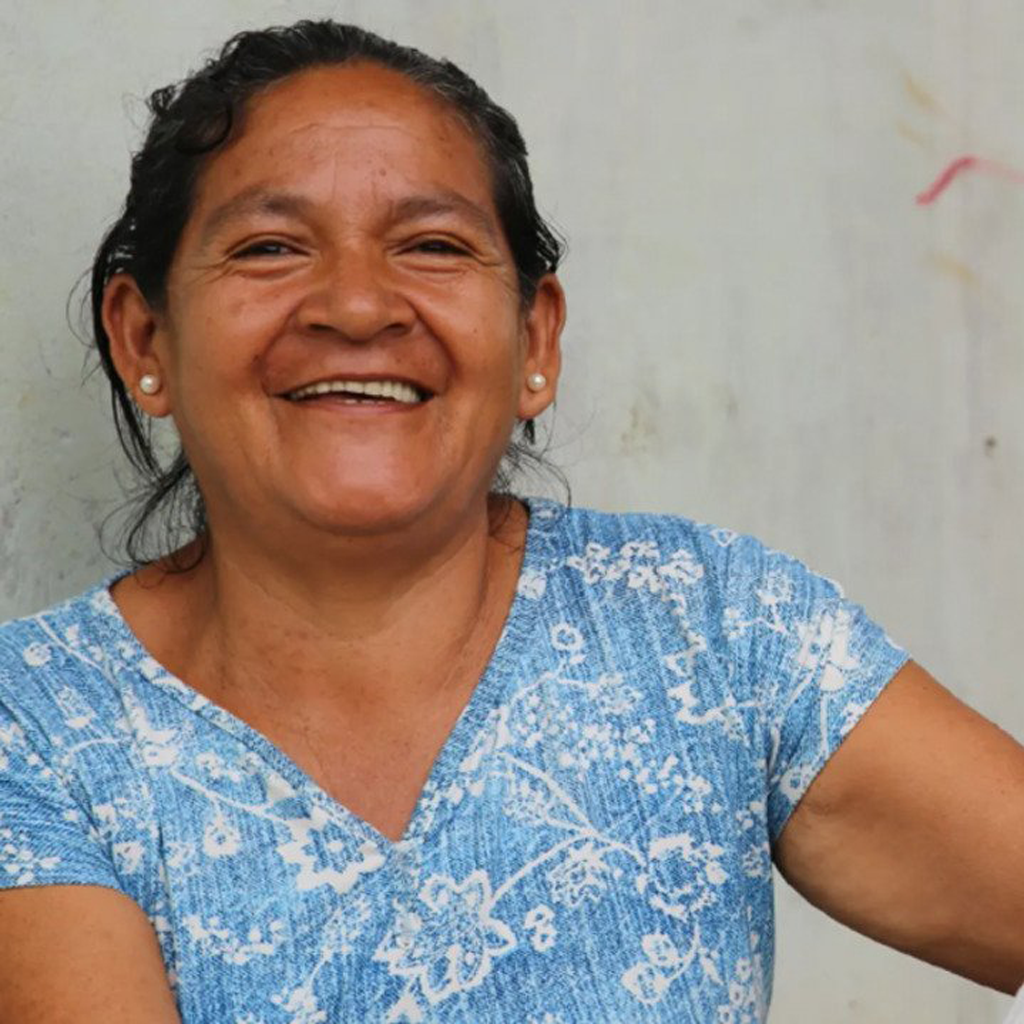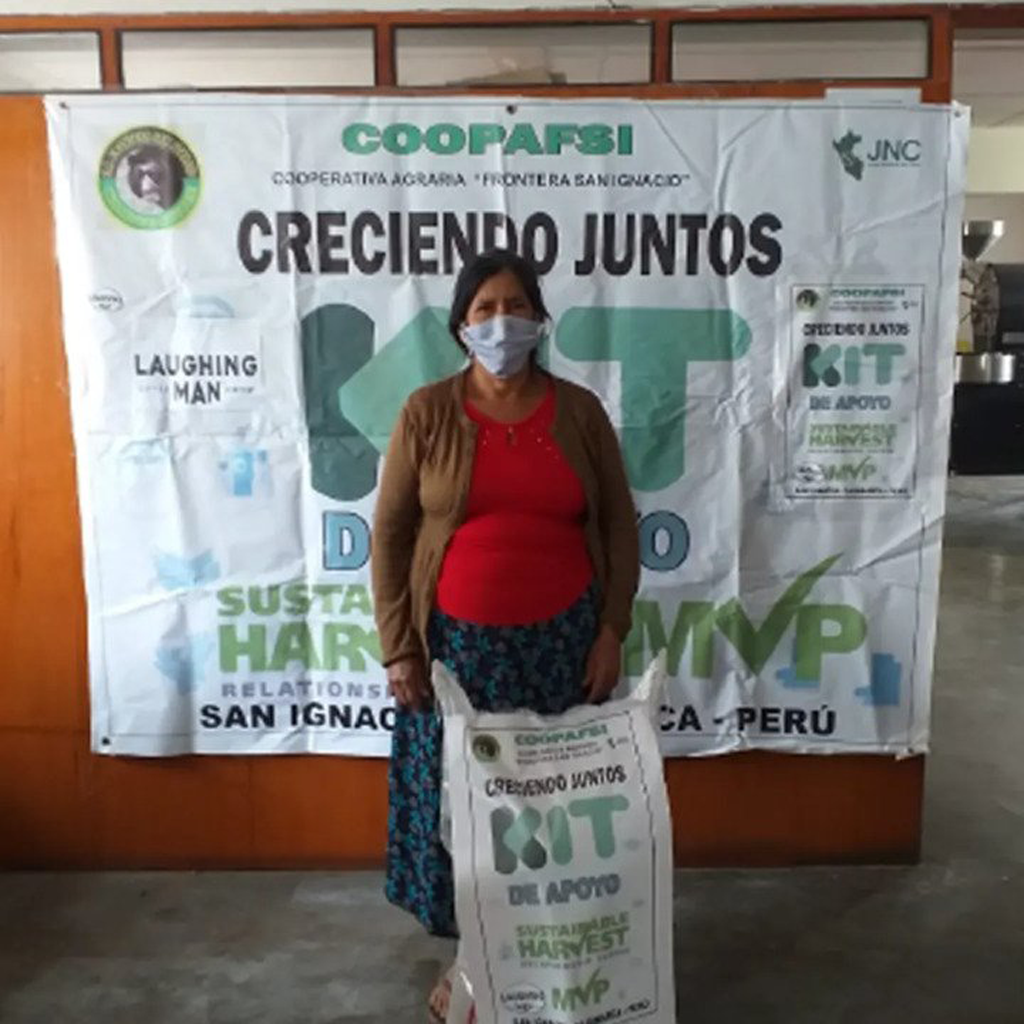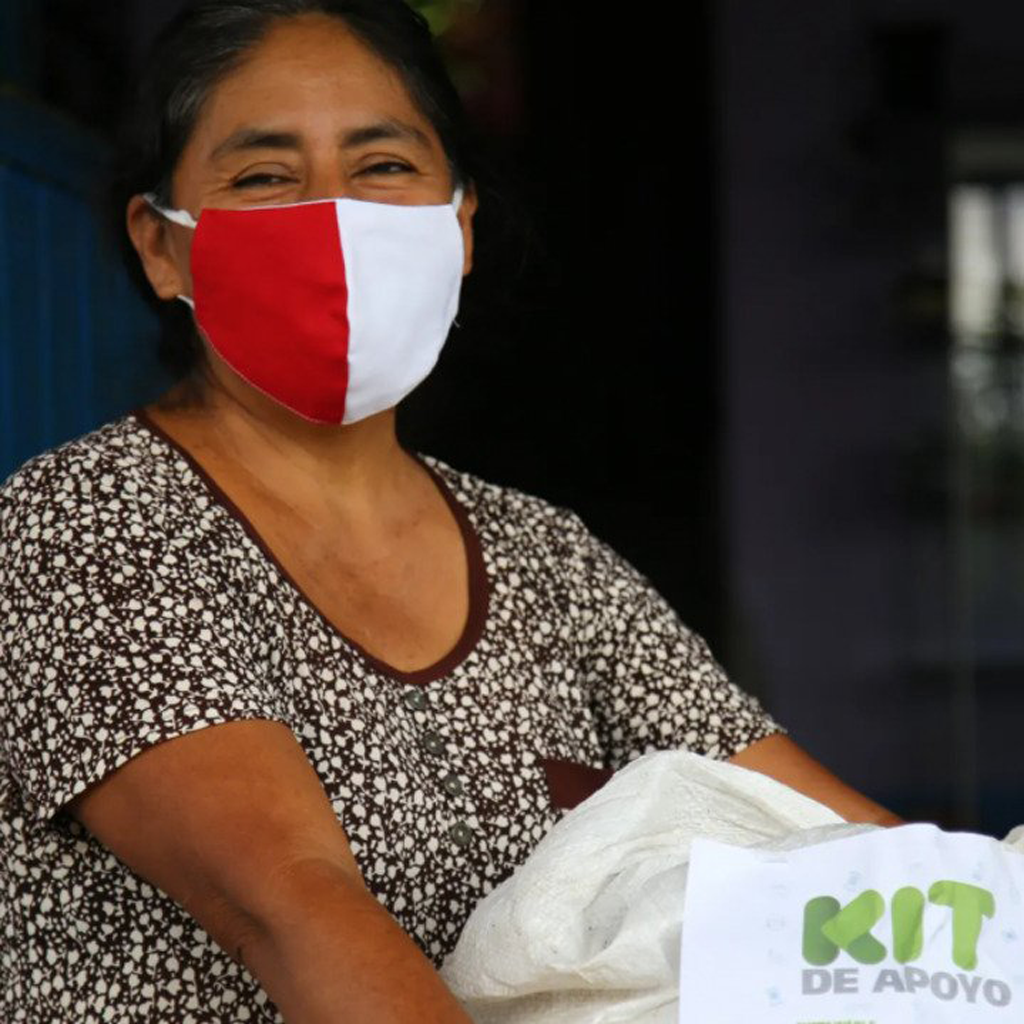 "This support was the first, and often only, aid to reach their villages."
Oscarin "El Maestro" Gonzales
Sustainable Harvest's Peru Supply Director
"Sustainable Harvest and Laughing Man, I am grateful for the relief kits. I am also grateful for the trainings that will help us grow as mothers, wives, and coffee producers."
Elena Orosco Bermeo
Caserío Lambayeque
"Thank you very much for the support. This is very helpful for our families, expecially during these difficult times. We are very happy to be recipients of this effort. May God Bless you, Sustainable Harvest and Lauhging Man."
Teresa Roman Odoñez
Frontera San Ignasio, Caserío
"I would like to thank Laughing Man and the entire Sustainable Harvest team for the support. We are thankful that there are good-hearted people in the coffee industry. People who motivate us, and who help to open up opportunities for coffee growers. We are proud to be part of your supply chain, and we are grateful to work with wonderful people like you."
Santa Rosa Del Mirador
Alto Mayo Nelida Zurita